Terry Sheffield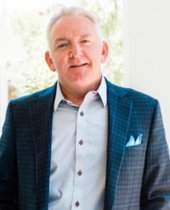 Phone:

910-398-3000

Fax:

910-509-0235
I grew up in a small lakefront community outside Ft Worth Texas. After college I got into sales and finance which took my wife Carole and I from coast to coast and literally around the world. In 2009 I joined a startup business in Raleigh and we made our first visit to Wilmington. The first hour we were here we fell in love with Wilmington and knew, this would become our forever home. So we purchased a home a few blocks from the water and spent our free time boating, fishing, playing on the beach, enjoying friends and the fantastic local restaurants.
A few years later we moved to Wilmington full time and we've never looked back. I was still in finance but Carole got her real estate license and began building a fantastic business. A few years later I got my license and now we work as a team. We eat, sleep and breath Wilmington and real estate. If you want agents that understand the various markets around the area, knows how to navigate and negotiate the difficult transactions and get the deal done, we are your agents!
So come meet with us, lets discover how we can best work together to achieve your real estate goals and dreams.